You'll find us at the heart of the Tara River canyon which, at 1300 metres, is the deepest in Europe and the second deepest in the world after the Grand Canyon. We are also no more than a few kilometers away from the Durmitor National Park which proudly boasts an unspoilt natural environment, retaining its authentic country-life character together with its traditional forms of hospitality. The area has been protected by UNESCO since 1977.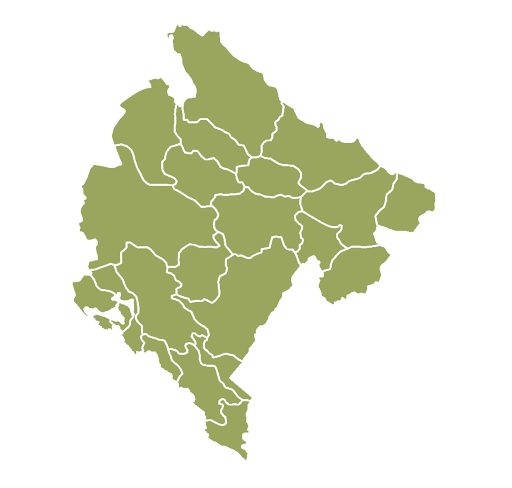 Unique accommodation close to nature
We are not only a team of highly experienced enthusiasts, but also highly trained professionals with fully licensed water-rafting and kayak instructors as well as hiking guides for all who seek a sense of adventure through a variety of day-long or overnight camping expeditions. We are first and foremost lovers and respecters of nature, having over ten years experience which we are keen to share our passion with visitors through our programmes of superbly organized outdoor activities ranging through for those who love healthy exercise and close-up appreciation of nature, its peacefulness and its wonders to those for the outright adrenalin 'junkie', all of which this part of Montenegro offers.
From Durmitor National Park
Over 20 activities
for all types of adventures
Ethno Village and camp Grab offers one of the most beautifully striking natural sceneries in the world. Here is something for everyone`s taste, rafting, kayaking, hydrospeed, e-biking, hiking. Our experienced team will always be there for you!
This is place great for a family to rest, enjoy nature and great food. Nature around the camp is amazing. It is very peaceful over there. There are number of activities to choose from - we did rafting and kids (8 and 10) loved it. We stayed for 2 days. Next time we'll stay longer.

Perfect spot at the beautiful Tara! Super, new state-of-the-art equipment and highly qualified staff with great skills and safety standards! Campsite is super clean and offers lot of space! Food is organic, local and very tasty! We came for a day and stayed for three nights and days with very fun kayaking experience under perfect conditions.

If you can get to northern Montenegro, stay here! Its the BEST location on the river. The class III rafting in the Tara river and canyon is breathtakingly beautiful. It is so beautiful and the rafting is very fun - but you should be somewhat adventurous.