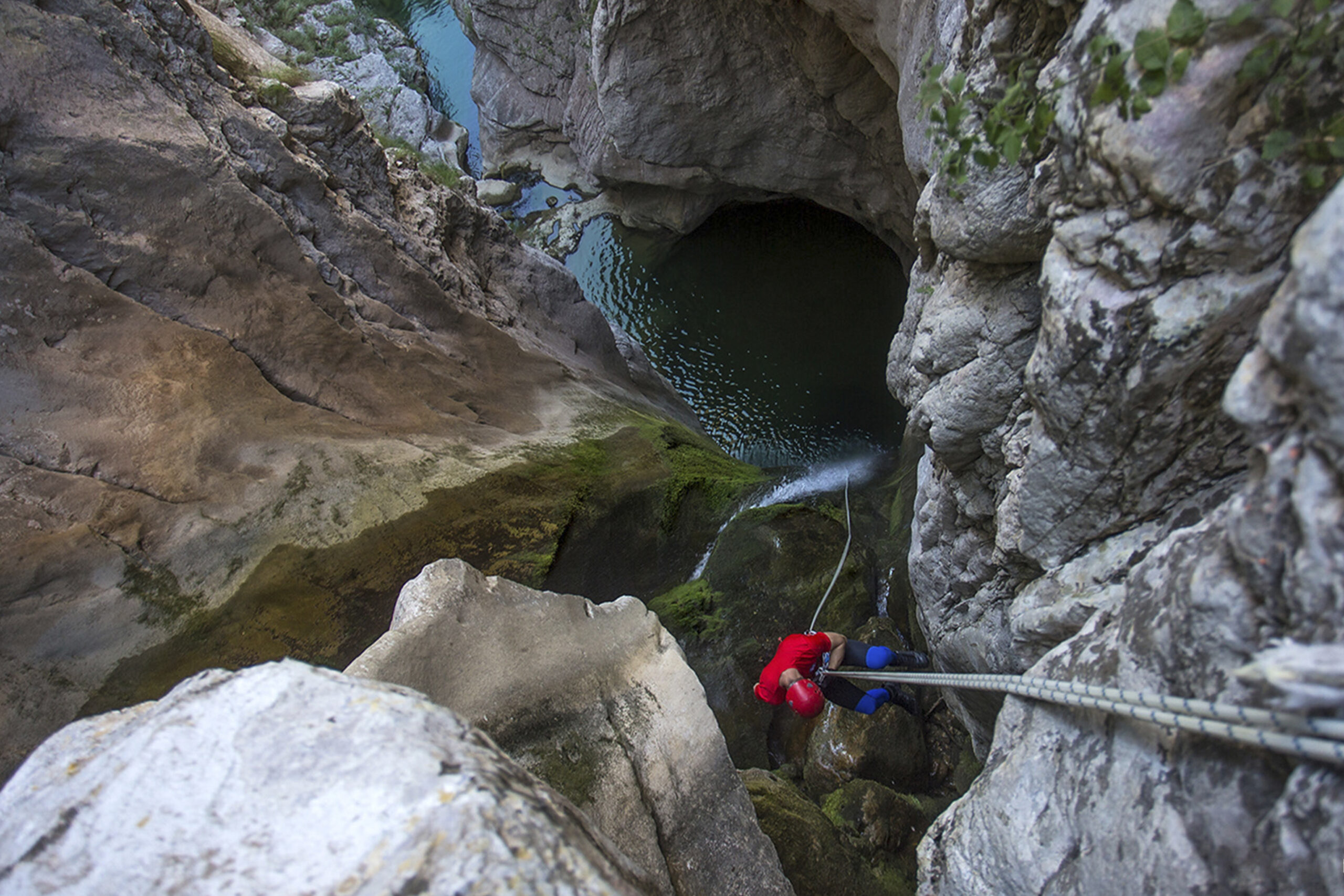 Overview
Probably one of the best extreme adrenaline activities around to live nature at 100%! Canyoning is an absolutely unforgettable experience! It is a mixture of sliding, swimming, climbing, jumping down waterfalls, jumping off cliffs and high banks into deep plunge pools. It's a real adrenaline rush!
Canyon Nevidio is located in central part of Montenegro on slopes of Mount Durmitor.
It was conquered 1965 for the first time, till that year it "haven't been seen" which probably is the main reason for it's name. It is the last conquered canyon in Europe and still one of the less visited places. Canyon is 3 km long, with number of waterfalls, whirls and passages made by the water. In some places Nevidio cliffs are half meter wide and 400m high.
Canyon is being passed during one day with special equipment (diving-suit, alpinist gear) with well experienced guides. First time you enter the canyon, you'll stay speechless. It represents the right adventure and excitement, if you are looking for a new experience, full of adrenaline.